V 359 CEN
* V359 Cen: superoutburst of a new SU UMa-type dwarf nova
-- the nature of the possible nova in 1939 finally revealed!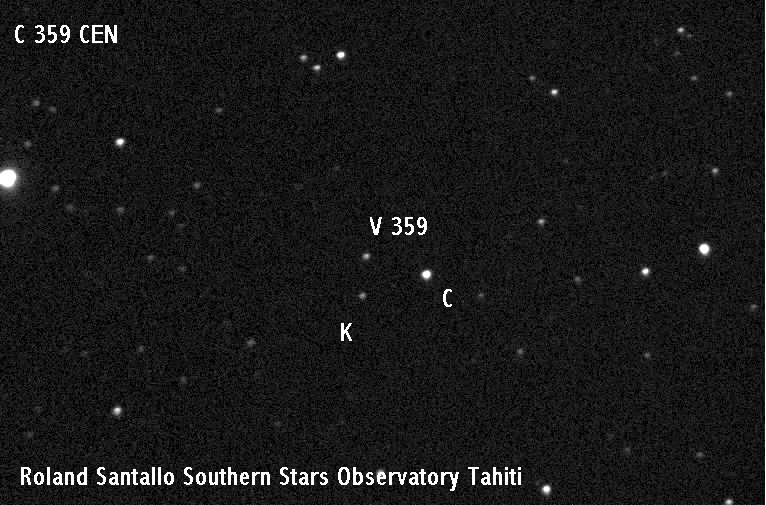 Following Information From VSNET
http://vsnet.kusastro.kyoto-u.ac.jp/vsnet/CVs/suumas.html
http://vsnet.kusastro.kyoto-u.ac.jp/vsnet/DNe/v359cen.html

V359 Cen was discovered as a possible nova (1939) by A. Opolski on
Franklin-Adams plates.

On 2002 May 28, Rod Stubbings reports that V359 Cen is again
undergoing an outburst (vsnet-alert 7356) [The object was also seen in
outburst in 2001 April (vsnet-alert 4849), but no detailed observation
was performed].


Upon this information, Roland Santallo Southern Stars Observatory,
Tahiti conduct CCD time-series observations, and successfully detect
genuine superhumps. The best period determined by the VSNET Collaboration
team is 0.08136(8) d (=117 min). This observation has finally established
the true classification of this once suspected nova.

Astrometry by Histoshi Yamaoka on 5 images from Southern Stars Observatory
Ra 11:58:15.330 dec _41:46:08.44 (J2000.0)
******
FIRST RUN TIME SERIE 2002 May 31 AT S.S.O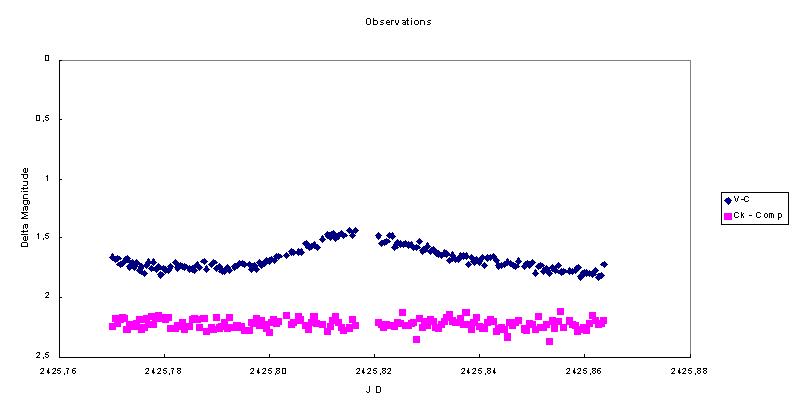 Second Run time serie 2002/06/01 AT S.S.O
VSNET CURVE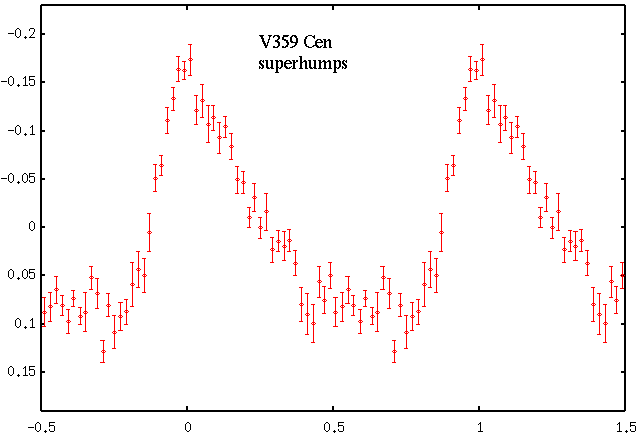 Astrophysics abstract astro-ph/0209009
**